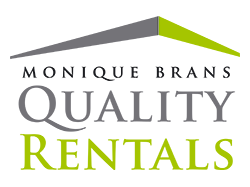 COLD TURKEY
"Hi Honey, I 'm in the car with the agent and saw this incredible place, but you won't believe the size of the oven. We can just about toast our bread in it. Can we live without our turkey for a couple of years?"
When expats come to The Netherlands to find a temporary home they soon realize that choosing a property is choosing a specific life style. Driving around and viewing various types of accommodation often brings out the personal aspects of individual life styles, but one thing stands out…. the need for a sense of stability of family life. And what is more homey than the smell of a roasting turkey at Thanksgiving or Christmas? Being away from home brings out the need for continuity even more and can influence which property a family chooses to buy or to rent.
The cosmopolitan image Holland reflects is often much in a contradiction with the practical every day life style of the usual Dutchman and is reflected in the accommodation that is on offer. Kitchens are small and appliances not adequate enough for the type of cooking expats are used to, especially the size of the oven. You could find a gorgeous house, completely renovated with quality and style, but with a brand new kitchen that has an oven that reminds you more of a glorified toaster - and a small fridge, sometimes even without a freezer. Can you imagine what this does to the fantasies of maintaining your family lifestyle and traditions, which should be the basis for a memorable stay in Holland? Single or with the family complete the turkey remains an important issue when choosing a home.
Statistics show that for 87 % of people in the UK, Christmas wouldn't be Christmas without a traditional roast turkey and 97 % Americans eat turkey at Thanksgiving. Needless to say that 45 million turkeys are consumed each Thanksgiving, 22 million each Christmas and 19 million each Easter. The average weight of a turkey purchased is 15 pounds, but the Guinness Book of Records state's that the greatest dressed weight recorder for a turkey is 39.09 kg (86 lbs) at the last annual heaviest turkey competition held in London, Dec. 12, 1989.
What a disappointment to find that the regular Dutch oven can hardly accommodate an undersized chicken as a poor alternative to the expat's dream. Those who need to get used to a different way of life in The Netherlands might just find themselves having to go Cold Turkey.
For those who are unfortunate to have a small Dutch oven I can recommend the following recipe for Cold Turkey and I hope it will repair their shattered dream. All others I wish a golden roasted turkey over Christmas and I do sincerely wish everyone warm and happy holidays whatever the circumstances.
Recipe: Cold turkey loaf
(6 to 8 servings)
Ingredients: 4 to 5 slices of white bread; ½ pound raw turkey sausages; 1 pound ground lean turkey, 1 large egg beaten to blend; 1 ½ cups milk; 2 tablespoons chopped green onion; t tablespoon finely chopped fresh sage leaves or 1 teaspoon dried rubbed sage; salt, black and white pepper; cayenne (amount depending on how you feel)
Preparation: 1. Tear bread into chunks and make fine crumbs. Measure 2 cups and put in a large bowl. 2. Squeeze sausages from castings into bowl, add ground turkey, egg, milk, onion, sage, salt, pepper and cayenne. Mix well. 3. Pat meatloaf mixture into an oiled or non-stick 5- to 9-inch loaf pan. 4. Bake in a Dutch oven 175 or 180 C for about 1 ½ hours until meat loaf is firm to touch in centre. 5. Cool, then cover and chill until cold, at least 3 hours, or store up to 2 days. Invert meat loaf onto a platter and cut into thick slices.
The alternative could be turkey bitter balls! No oven needed just deep fry. A typical Dutch treat to go with evening drinks.
SOURCE: THE XPAT JOURNAL, WINTER ISSUE, DEC. 2008 - FEB. 2009