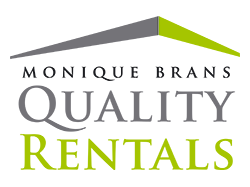 Finding a new home to rent in The Hague could be a challenge if your expectations (standards) are high and you want to stay within your budget. It is my job to assist expats in their search for a place where they can really be happy.
DREAM OR REALITY?

By Monique Brans
Could you find us a typically Dutch house in the city centre? We are used to a lot of space and do need three bathrooms, six bedrooms and a separate family room. A garage is an absolute must. We like a big private sunny back yard where we can barbeque and the kitchen must be big enough to eat in.
Janet and Tim will be living in The Hague for the next few years and have selected a few properties from the web. They are very excited and want to start their home search as soon as possible.
The next day I pick them up from the hotel. Their handshake is firm. This couple knows what they want. "I am so excited," Janet says. "Tim likes it quiet, but I prefer a more dynamic and romantic setting." We head for the first house in the city centre. On a quiet street, yet surrounded by restaurants, galleries and beautiful shops, this house could have the best of both worlds.
"It's only a few minutes' walk from where I'm parking," I say, looking at her high heels while trying to park the car into a tiny spot as close to the house as possible.
The entrée is stunning, with stained-glass windows, a marble floor and a small antique wash basin in the hall. How cute. Janet takes to the house immediately and smiles happily. Good choice. This is most definitely her house – until we walk into the living room. The carpet is a vague brown and heavily stained. I see her face drop, but she recognizes the beautiful chimney from the pictures and the lovely view over the canal. "Carpets can be changed," I tell them cheerfully as we head towards the typically Dutch narrow kitchen. New appliances in a white kitchen against old yellowish tiles with just a tiny oven. "The oven also has a microwave," the agent says proudly. Janet looks at me helplessly. "What about my turkey?" she queries. "We could ask for a new cooker with a bigger oven," I suggest, "but we'd have to sacrifice two cabinets." "Oh dear, then where do I store my china?" she stammers. Kitchens in Holland are usually small, I explain to them, while climbing the steep stairs. The master bedroom is huge and easily fits their king size bed, but the en-suite bathroom does not have a separate shower. "What about my parents when they come over?" is the next question. We discuss the possibility of an extra bathroom on the second floor, but her parents are old and could never climb two flights of steep stairs. There are no walk-in closets, the carpets are dirty and the curtains need replacing. "Could be negotiated," I suggest, but they seem to have lost interest. "The pictures looked so romantic," she exclaimed. "Not to worry. Let's go to the Benoordenhout area," Tim says happily.
We look at all the houses in the areas of their choice, but no house meets all their needs. Great area but no garage. Spacious bedrooms, but old and narrow kitchen. Beautiful living room with a fireplace, but only one bathroom and lack of storage. Lovely garden but only morning sun and little privacy.
By the time I take them back to the hotel she is utterly disappointed. "What do I do? Not one house meets all our criteria. If only we could glue them all together to create our perfect house."
I suggest letting it sink in for a while; "Take your time and think about your priorities," I suggest. Husband and wife look at each other. This is turning into a real challenge.
After a few weeks of intensive home searching, we stop in front of a small-looking town house in a quiet street opposite a park. No garage, but plenty of parking space on the street. After days of rain, a careful morning sun is peeping through the clouds and sets the garden in a friendly light. From the outside, this house looks quite ordinary, but the owner has created a layout with more space than in the detached villas we have seen, I explain. We walk into the hall with glass doors leading into a spacious living area. The sun highlights the color of the wooden floors. The kitchen has been renovated and easily fits a dining table and chairs. There is a cooker with six burners, a big oven, a separate microwave, a fridge/freezer with an ice maker and plenty of storage cabinets. Upstairs are 4.5 bedrooms and two bathrooms. The small room can be a study or walk-in closet. The space under the roof has extra storage and the cellar is dry. All rooms have beautiful wooden floors, the bathrooms walk-in showers. I look at Janet and Tim. They both look happy. It is not the centre, neither the Benoordenhout area. There is no garage and no extra family room. The garden is small but sunny and evergreens overgrow the fence, allowing more privacy. A plump blackbird is hopping the grass looking for worms. Janet smiles. "My parents will love the garden and the kitchen will be our family room. I think it will work." Tim looks relieved.
I can see that they really like the house and close the door behind us.
In short, when looking for a house in another country, one thing is clear and that is that it is crucial that you let go of what you are used to at home – or in the previous countries you have lived in. A combination of all that you like, poured over with a Dutch sauce of authenticity is – at the very least – hard to find. However, once you decide what your essential priorities are and become open to a new type of abode, you are sure to find a place that you will happily call 'home' during the years that you will be staying in this country.