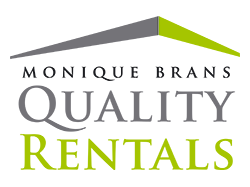 Hazards of Renting
By Monique Brans

Bill and Tamara, a lovely Australian couple with three kids and a dog, were living happily in The Hague in a beautiful home they had rented three years earlier. The agreed rental period was four years, exactly the
term of Bill's assignment. Tamara enjoyed the neighborhood. She became familiar with the corner shops, loved the neighbors, and the children could cycle to school. Being away from her home country, she had had to adjust a little when she first came to The Hague, but gradually she had come to feel more and more at ease in her lovely home. One dreary morning, however, a letter fell on the doormat.
Dear Bill and Tamara,
I do hope you are doing well and enjoying your life in The Hague. Unfortunately I have to inform you that we are returning to the Netherlands to re-occupy our lovely home and I therefore give you a full three calendar months' notice to vacate the premises. My property manager will contact you for the check-out to settle the remaining amount of the deposit after a careful inspection for any damage that might have occurred during the tenancy.
Check-out? Coming back to the Netherlands and moving back into my house? Remaining deposit? What on earth was going on?
Check Your Contract
Bill and Tamara had signed a contract that allowed the owner to move back into his house in the event of a transfer back to the Netherlands. This clause was applicable from the start of the contract and the owner could come back anytime during the tenancy, provided he gave his tenant three calendar months' notice. Tamara was in shock. She had not been aware of the risk of having to move out and had thought that only the tenant could terminate
the contract in case of a transfer. Now she had to face moving out within three months and finding another house for the remaining eight months they would be in The Hague.
Be Clear About Your Requirements
The new house had to accommodate all of her requirements. It had to be partly furnished (carpets and curtains only), she wanted to live near the children's school, close to a park to walk the dog, with shops around the corner and above all pleasant neighbors, who would not complain about her piano playing. She played quite well, but only because her friendly neighbor Marie had introduced her to a circle of music lovers. Tamara had picked up her old passion and had become used to playing the piano daily when the children were at school. All her close neighbors now loved her frequent home concerts. She simply could not imagine that all of these requests could be matched in a new house for only eight months. How right she was.
The Importance of Inspection Reports
Unfortunately the story does not end here. Bill and Tamara had also failed to have a detailed and fully signed inspection report with accompanying photos made up when they moved in. The owner therefore claimed the full deposit because of ostensible damage caused by the dog. He said there were large patches of ruined grass, dirty marks on the wall, scratches on the parquet floors, chips on the woodwork and a few holes in the living room curtains. Without a report and the photos, Tamara could not prove the actual state of the house when they moved in. A costly experience indeed, made worse by the fact that their second move would not be covered by Bill's employer.
They had also failed to negotiate an extra clause in their contract stating that the owner would pay their relocation costs in the event of a possible move due to his return.
All's Well That Ends Well
Tamara was in tears when she came to me and asked my assistance. Thank goodness we managed to persuade the owner to rent an apartment close to his office which was miraculously available for the expat family's remaining eight months. The owner's family would be joining him later on in the year so that the children could sit out the school year. Fortunately, Bill and Tamara were allowed to complete the full duration of the contract after all. Together we made a detailed inspection report with photos of course, and communicated this with the owner. Bill and Tamara agreed to pay for new grass, living room curtains and for polishing the floors upon moving
out. With my help, the owner agreed that repainting and sanding the parquet floors, unless heavily damaged through the fault of the tenant, is clearly wear and tear and that these costs should not be taken from the deposit.
All this serves as only one example of a rental contract that was not in the tenants' favor. Had this been carefully checked when they signed the tenancy agreement, this heartache could have been avoided. Always be sure you communicate clearly and that you negotiate the contract terms before you sign a lease for the property of your choice. Fortunately this owner happened to be understanding, but according to the contract he had indeed been entitled to move back into his house upon returning to his home country. When all this was over, Tamara invited me to a small concert at her house. She played out of her skin: Eric Satie, whose music I simply adore and find so very restful. I was really impressed with her performance.
…Almost
Happily walking back to my car I found a shiny parking ticket behind my windshield wipers, lighting up a dark wintery afternoon.
Clearly my own occupational hazard!